New wheels
---
Have a question for you guys. Will be putting some new wheels on the 08 soon and want to know what you guys are running for offset/backspacing? Will be running a 20x9 wheel. would like it to be even with the fender line maybe stick out a little. Don't want them to stick out 3 inches. I'm not home to measure the factory backspacing so I'm just trying to get some ideas.
Here's the truck
Thanks guys!
---
John Wayne

Owner and Operator of the
REDNECK VALDEZ
You can find me on
FaceBook

Compression Ignition Addict
Join Date: Oct 2011
Location: Virginia Beach, VA
Posts: 312
Mentioned: 0 Post(s)
Tagged: 0 Thread(s)
Quoted: 0 Post(s)
Thanks: 1
Thanked 4 Times in 3 Posts
Feedback Score: 0 reviews
They will be out by at least 2" im running 22x11 and I am right under 4". Not sure what my back spacing is.
Sent from
AutoGuide.com App
---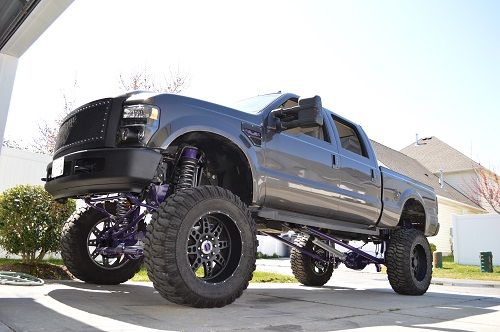 Premium Member
Join Date: Apr 2013
Posts: 2,754
Mentioned: 0 Post(s)
Tagged: 0 Thread(s)
Quoted: 7 Post(s)
Thanks: 39
Thanked 143 Times in 140 Posts
Feedback Score: 0 reviews
cant reallyhelp on the backspacing for an 08
but great name sake
mr wayne was an awesome guy. lived down the street from him as a kid
---
early 04 f350 6.0 cclb lariat sr
Bulletproof oil &egr, elc, sct x3, edge CTS, afe intake, blue spring, MTW stage 2, Vivians looney, 305 x55x20 bfg at ko's, 4 inch cat back, 4"BDS fox shocks and steering stabilizer, tri pilar gauge set, sinister coolant filter(this is the ONLY pos sinister product that will ever be on my truck), riff raff boots, new headliner, 7 inch touch screen w/back up, new carpet, near whole new interior,
F
ederal
O
wnership
R
espectfully
D
eclined
Almostdunfukinwidit
Its a 17x9 wheel but offset and backspacing should be the same as a 20x9
0 offset 4.5 backspace sticks just past the OEM flares
---
Email: Dave@powerstroke.org
2011 F150 Ecoboost Crew cab lariat. Custom tunes from KEM and 5Star
2012 F150 Crew Cab Ecoboost stock for now-Totaled March 12 2015
2006 F250 ECSB Lariat 4x4
Leveling kit, 315/70/17 Kelly TSRs on Method race wheels
ARP studs and OEM gaskets done by Renegade Diesel
ECM and Atlas 40 FICM tuned by Bill at PHP SCT tunes by Truck Source Diesel. Gearhead, Innovative, Wildman and Tyrant diesel
Flowmaster/MBRP Hybrid Exhaust
Edge Insight CTS
Coolant filter
Bulletproof diesel FICM EGR Delete, Oil Cooler and Water Pump, and Light bar.
Dually LED lights from Stealth Automotive/Xpedition Outfitters
No Limit Fab 6.0 Cold Air Intake
http://www.bulletproofdiesel.com/default.asp
http://nolimitfabrication.com/
Compression Ignition Addict
Join Date: Jul 2010
Location: Cincinnati
Posts: 4,310
Mentioned: 0 Post(s)
Tagged: 0 Thread(s)
Quoted: 0 Post(s)
Thanks: 6
Thanked 41 Times in 40 Posts
Feedback Score: 13 reviews
like said above. if ya want them poking just a hair out go with +0 offset. +12 will be closer to flush with the fenders. and if ya really wanted them out there, -12 will set you about an inch and a half past the fender.
---
T-rav
2010 F350 6.4- H&S Single turbo kit, 5" flo pro,No limit SS cold side kit, No Limit intake, MPD billet CCV/oil filler, newton leveling kit, RED Newton traction bars, custom projector retrofit in oem lights and a bunch of LED lights LOL
Holderdown Performance #teamHDP
OUR FLEET: 2015 f450, 2014 Platinum F350, 2012 F450 6.7, 2010 F350 6.4, 2005 F350 6.0, 04 F450 6.0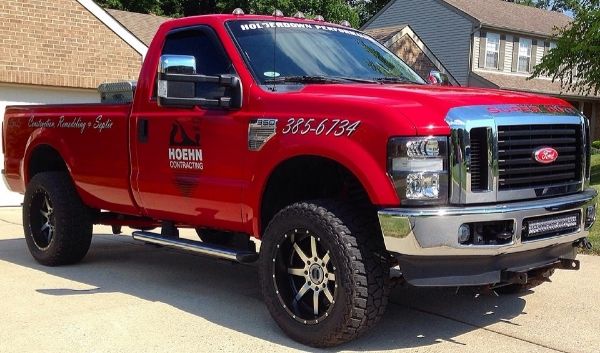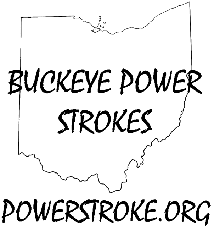 Thats Mr. Oil Leak.....
Roger that, Thanks guys!
---
John Wayne

Owner and Operator of the
REDNECK VALDEZ
You can find me on
FaceBook