headlights
---
I have been looking around for some new headlights. I am looking to go the black and white route with my truck. (I know, a lot of people go that route, but i like it). Anyway, I was looking at some black, Halo HID lights on Ebay. Does anyone know anything about these? are they a decent light, or are the mainly for looks as in they dont produce much light at night. any help is appreciated.
---

Audentes Fortuna Juvat
(Fortune Favors The Bold)

To view links or images in signatures your post count must be 10 or greater. You currently have 0 posts.

The Org. Staff reserves the right to
move, modify, delete or merge threads/posts
at our discretion, without explanation
at any time.
Premium Member
Join Date: Dec 2007
Location: Shawnee, OK
Posts: 4,938
Thanks: 0
Thanked 0 Times in 0 Posts
Mentioned: 0 Post(s)
Quoted: 0 Post(s)
Feedback Score: 0 reviews
I think the ebay lights are pretty crappy as far as light output goes.
I cant speak specifically on the 6.4 lights, but I have seen many of the "ebay" lights on different vehicles, and they all suck.
HID Projectors are not supposed to have plastic lenses
If your looking for improved light output, your best bet may be retro fitting some real projectors into a set of headlights
Powerstroke.org Rookie
Join Date: Oct 2010
Posts: 17
Thanks: 0
Thanked 0 Times in 0 Posts
Mentioned: 0 Post(s)
Quoted: 0 Post(s)
Feedback Score: 0 reviews
I have them on my truck anf I like them. I think they a good light and work well. I did save my old light just in case.
Scott
Compression Ignition Addict
Join Date: Jul 2010
Location: Wichita Falls Texas
Posts: 193
Thanks: 0
Thanked 0 Times in 0 Posts
Mentioned: 0 Post(s)
Quoted: 0 Post(s)
Feedback Score: 2 reviews
you can use your old lights and take them apart and smoke the amber and paint the bezel black like i did. i get tons of compliments all the time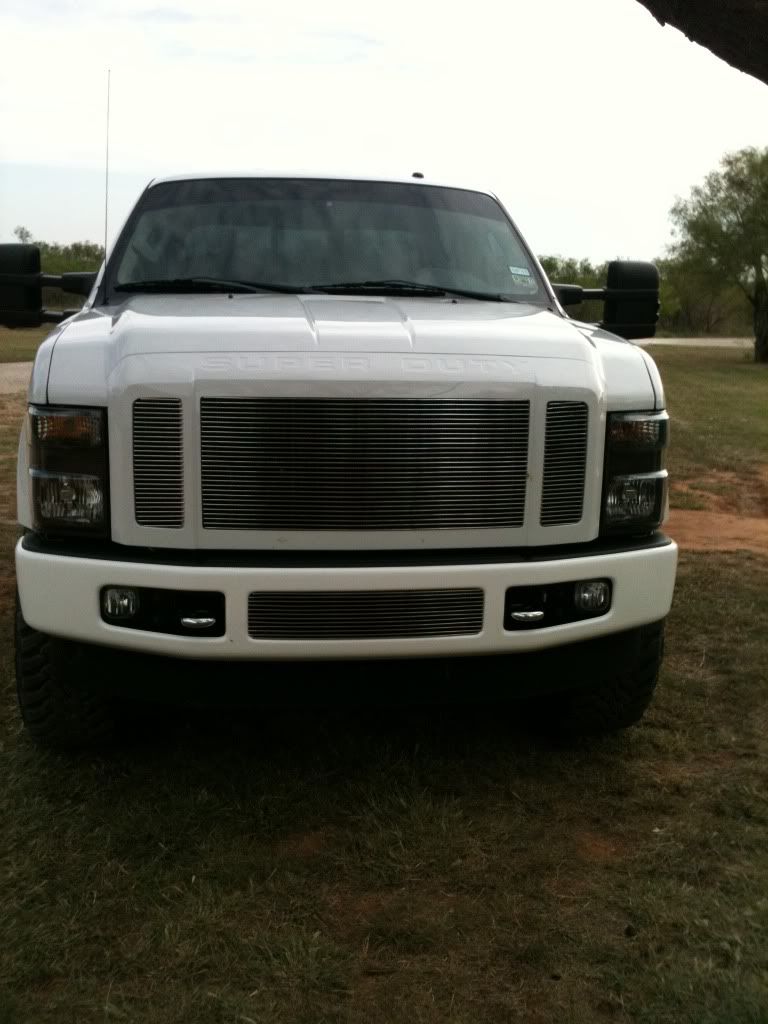 ---

To view links or images in signatures your post count must be 10 or greater. You currently have 0 posts.


2008 F250
10" PMF Lift
38x15.50x20 Toyos
20x12 Fuel Hostage
AFE CAI
FLO PRO 5" Turbo-back
"Spartanized"


To view links or images in signatures your post count must be 10 or greater. You currently have 0 posts.


2004 F350
Leveled out
35x12.50x18 Nitto Mud Grapplers
18x9 Monster Wheels
5" exhaust
Diablo Sport Trinity 2
Big Tex Bed