Zoodad?
---
Is it worth the effort to do, and what are the benefits?
---
---
LEE
---
ARP studs, BPD oil cooler and water pump, CFM+, Volant Cold Air, MBRP Stainless Duals, SCT X3 from TSD,IDP & CTS, Kenwood 8120 & rear camera, 18" Helio Maxx 8 on 37" Grapplers, 6" Skyjacker Lift, OUO Traction Blocks and Bars, AutoMeter Tran. temp, Boost, EGT, above mirror pod & 4.30 gears, ARB rear locker, Coolant returns, RR kit, CCV mod, Harpoon mod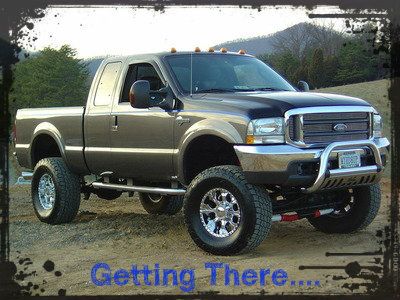 Compression Ignition Addict
Join Date: Dec 2007
Location: Ft. Knox/Flaherty Ky
Posts: 818
Thanks: 0
Thanked 0 Times in 0 Posts
Mentioned: 0 Post(s)
Quoted: 0 Post(s)
Feedback Score: 0 reviews
Very little effort involved. 15 minute job. Benifts,??? I dont know of one but it makes sense to do it.
---
06 F250 4x4 ecsb, lowered 2", 6 Autometer Phantom 2 guages, Accufab Elbow, Zoodad, Airaid , Magnaflow 4"dp, 5" pipe 7" short stack, Studs, Egr delete, sneaky pipe, regulated fuel return, 6.4 banjo bolts, Moderate FICM from Innovative, High idle and foglight mods, Bilsteins, Sulastic shackles, DIY Harley headlights and traction bars. 8.76 in the 1/8th
Compression Ignition Addict
just curious thats all ,Thanks!
---
---
LEE
---
ARP studs, BPD oil cooler and water pump, CFM+, Volant Cold Air, MBRP Stainless Duals, SCT X3 from TSD,IDP & CTS, Kenwood 8120 & rear camera, 18" Helio Maxx 8 on 37" Grapplers, 6" Skyjacker Lift, OUO Traction Blocks and Bars, AutoMeter Tran. temp, Boost, EGT, above mirror pod & 4.30 gears, ARB rear locker, Coolant returns, RR kit, CCV mod, Harpoon mod