fuel pump pressure?
---
Does anyone know the out put pressure of the A1000 by Aeromotive?
---
---
LEE
---
ARP studs, BPD oil cooler and water pump, CFM+, Volant Cold Air, MBRP Stainless Duals, SCT X3 from TSD,IDP & CTS, Kenwood 8120 & rear camera, 18" Helio Maxx 8 on 37" Grapplers, 6" Skyjacker Lift, OUO Traction Blocks and Bars, AutoMeter Tran. temp, Boost, EGT, above mirror pod & 4.30 gears, ARB rear locker, Coolant returns, RR kit, CCV mod, Harpoon mod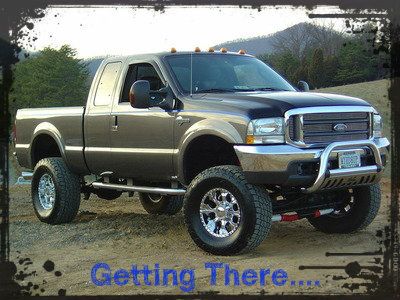 Powerstroke.org Sponsor
Join Date: Nov 2011
Posts: 1,829
Thanks: 0
Thanked 3 Times in 3 Posts
Mentioned: 0 Post(s)
Quoted: 0 Post(s)
Feedback Score: 0 reviews
at 65psi it is about 85-90 gph
---
2004.5 Mods: CTS, Lots Of Gauges, 7 inch Stack, ARP Studs, Tuned by Eric, SAP Diesel Full Fuel System, WEP Ported Intake Manifold, Mechman Alt, BPD 6 Phase Ficm, BPD Oil Cooler, BPD Oil Bypass, Warren 350cc conventionals, SAP Diesel/Warren Diesel Twin Pump Kit, SAP Diesel Triple Turbos and SAP Diesel Trans in Progress.
www.sapdiesel.com