Turbo Injectors!!!
---
Well here in the next few months im steppin up in the performance world. I wanna know what you guys would be a good setup for my truck. I wanna still be able to drive it but i want the most power i can get. I do some drag racing and sled pulling. So whats your guys opinions. O and i also will be studding my heads. Thanks alot.
---
2003 F-250 keppin it stock keepin it real!
Banned
Join Date: Aug 2007
Location: las vegas
Posts: 1,303
Mentioned: 0 Post(s)
Tagged: 0 Thread(s)
Quoted: 0 Post(s)
Thanks: 0
Thanked 0 Times in 0 Posts
Feedback Score: 0 reviews
for injectors only or the whole setup ??
it all depends on your goals bro. what HP figure are you looking to make ??
do you plan on running NOS or water/meth ? are you installing a bigger turbo ??

what programmer will you be using ?? these are all things that will affect the size of injector you should consider using.
The Lady Mod
There are some items in your sig that I would think about changing that is for sure. I am curious as to what they actually do.
---
Granny aka Terri
granny@powerstroke.org
04 F250 CC 6.0L PSD 2WD
A Few Ponies Under The Hood
Wrenches Turned by Trucks Unlimited (Thanks Scott!) and NPCCPARTSMAN
Injectors by Ryan Casserly of Full Force Diesel
Turbo by KC
Oil Cooler by BulletProof Diesel
SCT Custom Tuning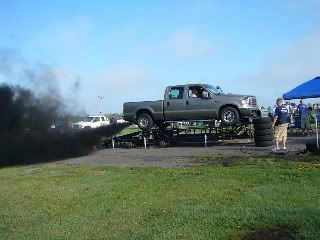 Compression Ignition Addict
Im doin the whole thing probaly water/meth still debating! Whats that granny???
---
2003 F-250 keppin it stock keepin it real!