tuning and driving a hot truck?
---
Well I have all the truck back together now and now I want to know the ins and outs of driving it . I have tunes from Eric, aggressive tow, street, and extreme street. I also have Chris's SPD. With that said , I have the stage two MTW on the way and will proably be fringe to get up to IDP to tune it on the dyno with Eric.
This thing with the SPD loaded, from a dead stop smokes like freight train on steroids! With so much lag I could walk across the intersection faster than my truck can get across it. I'm use to having the snap of a gas motor how can I get the turbo to spool faster and get the performance to really shine . I know its possible ,but know the tricks of a diesel.
I hear of trucks like Matt's and Nate's and lets not forget the beast that is now called the Mad Truck of Adrian's ! I would love to see these things in action and to see how they act on the street in traffic. Is it possible that lag cut in half. I just don't have the experience yet to know what to tell who ever writes the tunes for me what I want.
---
---
LEE
---
ARP studs, BPD oil cooler and water pump, CFM+, Volant Cold Air, MBRP Stainless Duals, SCT X3 from TSD,IDP & CTS, Kenwood 8120 & rear camera, 18" Helio Maxx 8 on 37" Grapplers, 6" Skyjacker Lift, OUO Traction Blocks and Bars, AutoMeter Tran. temp, Boost, EGT, above mirror pod & 4.30 gears, ARB rear locker, Coolant returns, RR kit, CCV mod, Harpoon mod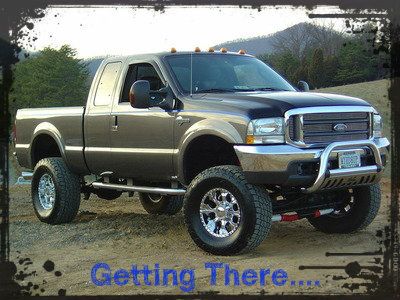 BACKYARDIGAN
Join Date: Feb 2010
Location: Swartz Creek, MI
Posts: 4,816
Thanks: 30
Thanked 133 Times in 93 Posts
Mentioned: 3 Post(s)
Quoted: 4 Post(s)
Feedback Score: 2 reviews
It sounds like you need to have your tuner(s) close the vanes up some. For me, I use my Accelerator Pedal Position PID and watch how much % pedal I have to use to get my truck to keep up with traffic. Some tuners seem to stack their engine power early into the throttle (kind of like a light switch) and others build it more linear. Usually if you tell them what you are seeing and that you dont like it (i.e. in your case it sounds like you need quicker spool up) they can usually get what you're trying to say and make the correction because they have probably dealt with it before.
---
Nate
2006 F350 (BACKYARDIGAN) - 67mm Turbo, 215/85 injectors, WPE intake manifold, NB/Warren Trans, and more stuff that I don't care to mention....
2006 F250 (LITTLE DURTY) - WPE Manifold, Up-pipes, EGR delete kit, and Tuned By ME

BULLET PROOF DIESEL 1-888-967-6653
KC TUROS - Not just a modified Powermax...
WINDRUNNER PERFORMANCE ENGINEERING
WWW.WPEDIESEL.COM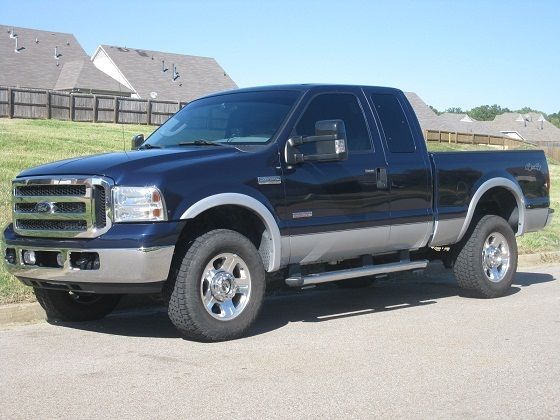 Compression Ignition Addict
Thanks for that Nate. And guys anything you could put into this tread I'm sure will help a lot of us diesel illiterate. Lol
---
---
LEE
---
ARP studs, BPD oil cooler and water pump, CFM+, Volant Cold Air, MBRP Stainless Duals, SCT X3 from TSD,IDP & CTS, Kenwood 8120 & rear camera, 18" Helio Maxx 8 on 37" Grapplers, 6" Skyjacker Lift, OUO Traction Blocks and Bars, AutoMeter Tran. temp, Boost, EGT, above mirror pod & 4.30 gears, ARB rear locker, Coolant returns, RR kit, CCV mod, Harpoon mod