Air Dog Raptor pump question
---
Hey guy's I was wondering if i could take my stock lift pump out and put in filters could I use my Raptor pump as my new lift pump or does it not have enough pressure? It's the 150 version so its the bigger pump, if anyone could help I would appreciate it thank's!
---
2006 F-350 Ext. cab black sport
.20 Over Piston's, RCD Rods, RCD Cam, RCD Pushrods, RCD Valve springs, Warren Diesel Ported intake manifold, Bullseye S475 w/ double batmowheel turbo, 380cc/150 Warren Diesel Hybrid injectors, Aeromotive A1000, Regulated return, ARP stud's, EGR delete, 4inch exhaust, SCT, 10in 4-link lift, 40/15.50 Toyo MT's, on 20x12's
BACKYARDIGAN
Join Date: Feb 2010
Location: Swartz Creek, MI
Posts: 4,816
Thanks: 30
Thanked 133 Times in 93 Posts
Mentioned: 3 Post(s)
Quoted: 4 Post(s)
Feedback Score: 2 reviews
No I dont think that pump will work as it is only rated at flowing 150gph at 10psi (at least that is what it comes preset at). I believe the purpose of this pump is to be used to feed the stock or another pump to remove the strain on the higher pressure pump. My suggestion would be, if you want to replace the stock pump and want to use this pump, you will need a dahl 150 water separator/filter as well as say an Aeromotive A1000 marine fuel pump. JMO but eiter way i am reasonably assured it wont replace the stock fuel pump. Hope this helps.
---
Nate
2006 F350 (BACKYARDIGAN) - 67mm Turbo, 215/85 injectors, WPE intake manifold, NB/Warren Trans, and more stuff that I don't care to mention....
2006 F250 (LITTLE DURTY) - WPE Manifold, Up-pipes, EGR delete kit, and Tuned By ME

BULLET PROOF DIESEL 1-888-967-6653
KC TUROS - Not just a modified Powermax...
WINDRUNNER PERFORMANCE ENGINEERING
WWW.WPEDIESEL.COM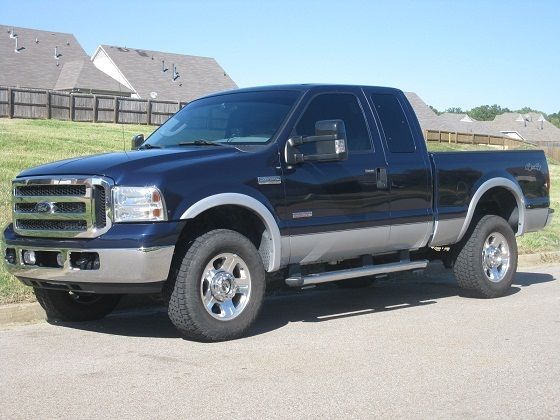 N.S.D.Q.
Join Date: Oct 2007
Location: Middle VA
Posts: 4,938
Thanks: 26
Thanked 98 Times in 87 Posts
Mentioned: 0 Post(s)
Quoted: 83 Post(s)
Feedback Score: 3 reviews