Tires
---
ok, this thread may have been started before but I want a single rear tire as wide as my duals.....24" maybe I know they make them for big rigs why don't they advertise them for us midsize trucks. Anybody that can point me in the right direction would be appreciated......
---
Josh
04 F350
CC SB DRW IT HAS SOME STUFF
"Idiopathic, from the Latin meaning we're idiots cause we can't figure out what's causing it."
House M.D.
The Fat Mod
Join Date: Aug 2006
Location: Hickory, NC
Posts: 12,509
Thanks: 0
Thanked 1 Time in 1 Post
Mentioned: 0 Post(s)
Quoted: 0 Post(s)
Feedback Score: 0 reviews
Thats going to be a dime or two. Would be cool though. Get ya some tubs
---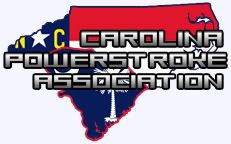 Emergency Services
Join Date: Oct 2006
Location: tampa, florida
Posts: 1,071
Thanks: 0
Thanked 0 Times in 0 Posts
Mentioned: 0 Post(s)
Quoted: 0 Post(s)
Feedback Score: 0 reviews
---
2003 psd 6.0
red crewcab
16" suspension lift, 48" michelin xml's on 20x10 black rockstars, 6000k hid's, crossover steering, zoodad mod, ccv mod, modified up pipe to delete egr cooler,high idle mod, mbrp 3.5 downpipe, train horns(also on remote), diamond plate tool box, recon smoked cablights, Code670 alarm/remote start,100w reverse lights, oil-based underbody paint
**soon to purchase SCT rockwell 2.5 ton frt/rear
-8,520lbs with me in it