Problem
---
well i have a 03 6.0, there like a 5 secound dealy before my gauges and windows start working i have know idea what it could be. please help


THanks




Eber
Compression Ignition Addict
Join Date: Oct 2009
Location: Taneytown, Maryland
Posts: 3,240
Mentioned: 0 Post(s)
Tagged: 0 Thread(s)
Quoted: 0 Post(s)
Thanks: 0
Thanked 3 Times in 3 Posts
Feedback Score: 0 reviews
What do you mean, it takes 5 seconds after you start your truck for anything to work, or you hit your window switch and 5 seconds later the window moves
---
Allen
1999.5 F-350 7.3, six-speeed
If Canada was that great, it would be a state...
When seconds count, the police are just minutes away.
"Those who would give up essential liberty to purchase a little temporary safety deserve neither liberty nor safety." -Benjamin Franklin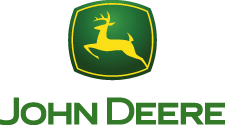 Member
after you start it there a delay with the elec... gauges dont read windows dont go down.
Compression Ignition Addict
Join Date: Mar 2010
Location: Capac, Michigan
Posts: 279
Mentioned: 0 Post(s)
Tagged: 0 Thread(s)
Quoted: 0 Post(s)
Thanks: 0
Thanked 0 Times in 0 Posts
Feedback Score: 0 reviews
Sounds like something in the ignition is hanging up and its taking that 5 sec to switch back to on/acc. At least thats what it sounds like to me
---
2005 f250 cc 4x4