Tow haul light flashes
---
Other then the light flashing the trans is mint. As long as to haul isn't on the trans works as it should. The first ford gerage he had look AR it says the trans is wasted. This doesn't seem right because there are no other symptoms.. Any ideas... There are codes but I don't know them right now
---
08 f350 KMC wheels with 33" MTZs, bed rails with a reese 20k slider, 5% tint all around, 60gal fuel box, kenwood monitor, afe drop in filter, livewire w/innovative tunes, sinister egr delete, twisted stage 3 trans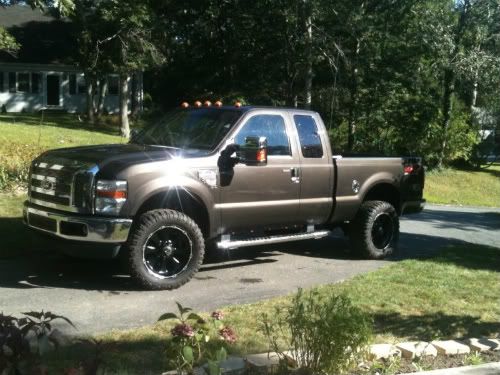 Serving Our Country!
after doing som reading i have found a few cases of the same..this is my buddies truck. the problem started for him after the alternator was replace and both batteries...he was coming home from PA when it the alt crapped out on him. he pushed it untill the truck shut off from low voltage, he put two new batteries in it thinking that was all it needed. he ran those to down also before calling my from Albany NY for a tow home...

any ways im thinking that this is related do to low voltage makes higher amps though solenoids. now the only problem is witch one is it and could anything else be affected
---
08 f350 KMC wheels with 33" MTZs, bed rails with a reese 20k slider, 5% tint all around, 60gal fuel box, kenwood monitor, afe drop in filter, livewire w/innovative tunes, sinister egr delete, twisted stage 3 trans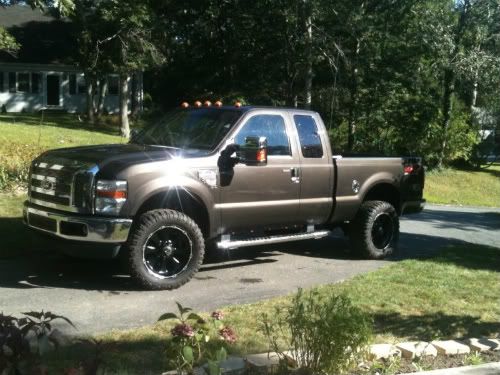 Compression Ignition Addict
Join Date: May 2011
Location: East Tennessee
Posts: 749
Thanks: 1
Thanked 28 Times in 4 Posts
Mentioned: 0 Post(s)
Quoted: 1 Post(s)
Feedback Score: 9 reviews
I read somewhere that a flashing Tow/Haul indicator light could be a sign of very high trans fluid temps.
---
-Brian

2005 F350 6.0 CC/SB Lariat 4x4
EGR Delete
ARP Studs
All updated Ford internals
Edge Insight CTS2
Swamp's 58V FICM
SCT X3
TGC 2.5" Level Kit
Zerex EC-1 ELC
08+ Step Tailgate
08+ All Power Mirrors (Factory Functions, too)
2011 Rear Bumper
B&W Turnover Ball
8oz Stanadyne Performance w/each fillup
HOW TO: Install & Wire 2008+ PF/PT mirrors and making them work/look factory
HOW TO: 2008+ Taillight wiring adapter