» Buyers Guide
» Network Links
April 2013 winner
May 04, 2013 - 10:03 PM - by PGreenSVT
Congrats to PSDPrepper for winning the April 2013 ROTM Contest.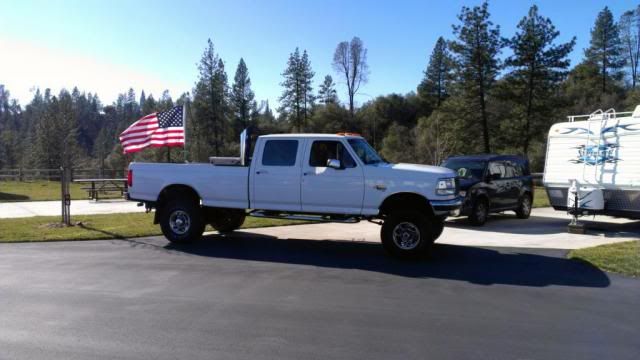 0 Replies | 510 Views
Congrats to the March 2013 ROTM winner Matty8734
Apr 10, 2013 - 6:40 PM - by PGreenSVT
Congrats to the March 2013 ROTM winner Matty8734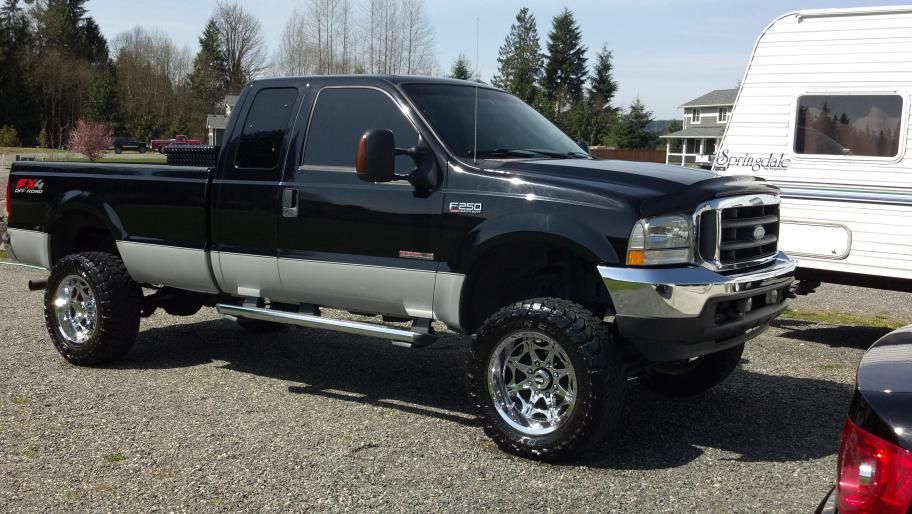 11 Replies | 2,093 Views
Top 10 Cars of the 2013 New York Auto Show
Apr 01, 2013 - 5:54 AM - by AutoGuide.com
Winter's icy stranglehold on the northern hemisphere has finally been broken. After months of gray skies and freezing weather spring is finally in the air. Automakers are responding to the warmth and sun by emerging from product hibernation. Companies located in places ranging from South Korea to the United Kingdom have unveiled a bumper-crop of new hardware ranging from sensible to insane. Here are the Top 10 reveals from the 2013 New York International Auto Show.

More: ... [Read More]
0 Replies | 1,744 Views
» Recent Threads

Rating

Title, Username, & Date
Last Post
Replies
Views
TN Powestrokes Chat

Today

06:35 AM

by

GoFastPadre

6,560

97,086

Duners

Today

06:34 AM

by

nine6stroker

66

1,701

CPA Chat Thread

Today

06:34 AM

by

RYanmas9

103,784

1,281,036

I think i have a...

Today

06:33 AM

by

Big_Smokey

3

60

fender removal...

Today

06:32 AM

by

pittdiesel

0

1

Performance Radiator

Today

06:30 AM

by

Big_Smokey

11

232

CTS EBP values?

Today

06:30 AM

by

04cr450

14

393

June 2013 nominations

Today

06:29 AM

by

outlaw250

64

2,257

true or false

Today

06:28 AM

by

04cr450

8

121

need advise quickly...

Today

06:26 AM

by

CT Performance, Inc.

14

249

CCR Chat Thread

Today

06:25 AM

by

ericerb

39,610

465,318

Need help deciding on...

Today

06:25 AM

by

Gapowerstroke

4

58

Singles Thread

Today

06:23 AM

by

nine6stroker

1,862

18,874

08 6.4 lousy milege help...

Today

06:22 AM

by

Big_Smokey

4

46

Compound set up

Today

06:20 AM

by

WoodBoy

94

11,358

Low boost problem

Today

06:19 AM

by

H.Lundberg

4

47

1999 7.3 Missing or...

Today

06:18 AM

by

BigRedDieselVan

0

1

dieselsite fuel/water...

Today

06:18 AM

by

CT Performance, Inc.

2

110

Old member new truck.

Today

06:18 AM

by

dirtcrew51m

0

1

2006 6.0... No start.

Today

06:17 AM

by

331stroker

14

473
» Stats
Members: 152,911
Threads: 294,340
Posts: 3,612,152
Top Poster: Dave (29,113)

Welcome to our newest member, GMG VENOMOUS 04
» Online Users: 1,544
516 members and 1,028 guests
$howtime, 01250psd, 02dieself250, 02dura09, 02strokerlbcc, 02_Stroke, 03Cody, 04clifford, 04cr450, 04fording, 05f250harley, 05f250inmn, 06Lariat_, 07sick.0, 2000powerstroke, 2000_7.3, 2004PSD, 2011black6.7, 2013F250Tank, 24ssm, 331stroker, 3rd, 419f250, 4realestate, 5POOLIN, 6.0 KR, 6.0 powerstroke help, 6.0hnit, 6liter_BigSkyStroker, 6pointOHHH, 7.3 Whitey, 75johndeere, 79 toy, 7pointTHR33, 8 Strokin, 82racin, 94slowbra, 95hawk310, a01f250, aaronhall, abogle, ace3707, Action H53, acydzik, Adam6.0, Adamv7010, aerotech400xp, agriffin, alaskandad, AllGo'N'Show, Andbiv, ande6009, andychrisman, anmetcalf, anschutz1913, APEX 06, Aretoo, astroinhouston, B's Silverstreak, backhoebill, baldguy2001, bamfdavid, banolte, BArakus, beerknight, benheimann, benward, Big Bird, Big6.0D, BigDaddyJob, bigdondon6677, BIGGDADDYT, bigmic, bigred3297, BigRedDieselVan, bigric, bigstroke38, Big_Smokey, billrich, birdco85, bkmatlock, BlazerOutback Powerstroke, blowblackorgetback, Blue Oval, Blueboy, Blwnmstgt1990, bmfrischer, boatpilot, Boeing747, bostonstroker97, bouboy02, Brettt, BrianHSegers, BrianSnelgrove, Brooksy, Browning 6.9, Bryce18, bubmiller, Buck08, buckles24, BucOff, bullrider08, bwillis2003, c&acattleco, caliboy@heart, captainr0ck, carmichaelk, cbenn, centerfitt, cfd_shop, Chadly329, Chanzfx4, charlie.thomas, chuck_664, ciscofreak, cmartz, Coachscott, CoalBurner02, CoalRollinRoosterCruiser, Code3F250, codyryan07, ColeM286, Coops99SD, Copperhead, covymx23, CowboyCody, crainracing90, crash94, crashmk92, crazyatvdude09, creeker6.0, crh2420, csdwarf11, CT Performance, Inc., cudakid03, cummin5.9strokin6.0, CumminsKiller115, dangerranger99, darenative, DasBronco, ddberry, deadlift001, Deathrod, DENALI, DerekWeber, desertgator, Desert_Racer, Devilhound0311, dflack001, diesel212, dieselmatt, DieselTech7.3, dieseltruckin, DieselV8, Diezel Dawg, DILLIGAF H@RL3Y, DillonC, dirtcrew51m, dirtygrunt95, Dman115, dnabrillhart, dnaugtbass, Doonz, doughman, dowmace, doyle95, Dozer FX4, dragginford, DrewGerhan, drewmeister13, DslChic, dt23400, dth0mas, DTHA, duallyone, dubtech, dweymer, dwpayne, dz326c, early99strokerr, eberlestock, eddiemonster1, Eevulone, ejg3855, elchaseo, Eric, ericerb, erics diesel, eurotrashb5, eviltwin67, F250419, F250SixOH, F350Airman, F350Black, F350R, factoryoutnet, farmer8, fdhonda6, FISHER97POWERSTROKE7.3, fishsniper, FishyVladi, Flash and Flare, flint_smoke, florida250, FordGirlF350, FORDMAN08KR, Fordmanwsmallboat, FordOD, Fordtrucktexan, Ford_Iowa_Boy_7.3, fr9090, frusteri4, fuzz7.3, g-pippitt, Gapowerstroke, Garett742, Gefell, gene c, GoFastPadre, Gotsheep?, gotta_gofast, Granny, green2life, greenguy103, greenmachine07, greygearhead, Gushatman, guygoody, H.Lundberg, h1gg1n5, hangon8, hardin250, havok209, hawgdoctor, Hawkeye Diesel, Headbanger, Heathrm, hekeas, Hellobatman, hhowler_in, highlandre, HighOn20s, Hillz, HOUTX01X, HRFD438, hucorey, I B STROKEN '10, ianmullen78, ihfarmer, InjectorMike, Intelocalypse, Irish01, iskion1, Jack Lester, JackedDaniels, jacksun, Jacup84, jaredfeem, Jay3, jaymesnelsonf250, jdeeg4276, jdrmmr, jeeplj8, jeremiahmercier, jeric, jermcarthur, Jerzyperson, Jesse302boss, jflood21, jhanso22, jimmy21480, jjthomas89, JMCC, Jnixon, JohnathenB, johnsdeere999@yahoo.com, jrshelton13, jsd1989, junior125, JusFaulk, JustinIDFarmboy, juzatheman, jwatkins, jwd1475, kafleming19, Karl65, kd4zfi, Kervin@CFD, kingofthesand, kmconner91, kmuncc, kTm520, ktmracer358, lariat 7.3, Lariat9, leftyokie, Leftyroc1, LiftedStroker05, likes_2_tiker, LMS.Matt, LoCo, Lococoin, logran, loran45, loubrock72, Lrdchaos, M7plus, mackattack6.0, MartyG, masterninja2357, Mathes, Matt at BCDiesel.ca, mattdoxa, mazsecond, MDdiesel, menmyjp, MHORTON79, mikepsd379, Mikey's250, mk70ss, Mmoore40, MO05SD, MoFo, MonRiver, mossyoak, MOSTWANTED, mpichner, mts678, Mt_Dzl_Man, mysticblu999, mythreesons, Nashbuddy, nebulus83, nelsonar, NewStroker350, ngaraiderman, nighthawk285, nightmare_1, Nine2Five, nine6stroker, Njstroker91, nohsp4u, nolimit, Nolooseends, noplugs4me, noslofivoh, NYC F-350, onealmx11, onemeansaleen, outlaw250, Ox23, Palmer58, perez700r, pete37922, PGreenSVT, Phoppe, PistolATX, pittdiesel, pjzr1, PlimptonJr, poisonedbrew, portcity_gt, Powerestroker2000rt, powerstroke popo, powerstroke351, powerstroke_99, Pro fuzz, problemchild55, PSDieselHog, pstk5088, PSTROKE97, PStrokeCarioca, ptrent, pvmuffler, pwrov1, Qholic, rabpearson, rady2000, RAMAIRIII, Randy_270, Ranzan, ray f350, rdaffin, rdwngs444, ReefBlue, Renegade 6.0, Rev_GAS, Riseinside1892, Roadstroker, Roadwelder, robertc68, rocknmj, RUFFSTUFF, rvdb, rvincent, RYanmas9, SAL10F450, Samhain, samnextdoor1, sandpic, sargar, sbryan, scarlson, Schooner622, schottiey, scottrun, scotty2280, sdb2002, Sesco4, shamrock442, shannon1977, shepzla, shirlkh, SHPW604A, shu873, Silent14, sirsofus, skkele, skyler1101, slandry786, slayer7712, Slowcarnut, slvr bullet, smethers, smokeem, smokeshowing, SMS600, Sno-Mow, snopro_03, snox700, Southpaw, sparkyaz, SpDyDaVe, spettit379, StangXB12RSD, Steve6L, Steve7.3L, Stevexpress, StoneCold504, straightdrive, stroke this, STROKED_NY_023, StrokeNeck, strokethee06, Stroke_My_Amarillo, strokin07, Strokin91, strokinandsmokin95, Supercharger07, Superduty6.7, szyd, t-ray-4ray, t100driver, tailbone97, tavis43, tclint1981, Tcm5080, tdeal823, Tdubalicious, tedg04, texaslimeaide, texasstorm20, TGauger, thebierguy, theplumbingmedic, thesieberts, thomas5853, thomaslord84, tigrtrk, Todd's 6.0, tonto, ToolandDieGuy, TOPFUELF250, toren302, TotalDoubt, travis04, TruckBoatTruck, Truckman350, TruckNorris, TSO, tunafish25, turbodieself350, Turk.919, Tweeter1388, twill223, Twinjracing, twoicebergs, Tylerb, tylerw13, t_dwyer0, UNDERCOVER_73, USAF-FD-NJ, USMC2001PSD7.3, usmsp, Va7.3L, vectervp1, Verndog, VicerExciser, WadeMoeller, wallace2000, webslinger1977, Wed Turner, weekendplayer, WesGee, WHEELER3129, White POWERSTROKE, white59rt, Wild Horse Hans, william_ace, windowbarn, WoodBoy, WydOpen, xmontex4, XPLOSIV, ymraspc, ziggyga
Most users ever online was 2,474, 04-22-2013 at 05:54 PM.