» Buyers Guide
» Rates
» Network Links
June ROTM Winner
Jul 17, 2014 - 3:10 PM - by najaf4life
Congrats Nighthawk285 on winning ROTM
7 Replies | 358 Views
Win a Trip to the SEMA Show. Just LIKE CarCrushing.com on Facebook
May 21, 2014 - 7:40 AM - by AutoGuide.com
There may be no such thing as a free lunch, but there sure is a free trip to the SEMA Show in Las Vegas up for grabs!

So what IS the catch? Like CarCrushing.com on Facebook it's that simple.

Once you do you'll start seeing some of the wackiest, wildest and most fun car photos, videos and stories this crazy thing call the Interwebs can provide.

Oh, and if you win you'll get a trip for two to Las Vegas, including flights, three nights accommodation and entry to the industry-only SEMA Show at the Las Vegas Convention Center. It's only the world's largest aftermarket car parts expo and a bucket list item on every car guy's list. No biggie.

So head on over and like us on Facebook right now!


More: Win a Trip to the SEMA Show. Just LIKE CarCrushing.com on Facebook on AutoGuide.com

0 Replies | 73 Views
6th Annual Baja Beach Bash!
Jul 16, 2014 - 10:31 AM - by Sentinel@BPD
Bullet Proof Diesel provides chase trucks and pit crews for the Baja bike races every season, and one ride in particular has become something more: the Baja Beach Bash.

Baja holds a special place to everyone involved, and once a year a ride is planned with the purpose of giving back to the less fortunate people of Baja. Our goal is to shine a light on the Rancho Santa Marta Orphanage in San Vicente through our trips, especially with the Baja Beach Bash (BBB).

Each year, Bullet Proof Diesel works with the BBB and has helped raise money for the mission. The riders have taken the ride through the mission so everyone can see what it is all about. It also makes the kids' day by showing them the motorcycles and trucks, and sometimes even giving them rides. Last year was the record amount of giving with over $32,000 being raised by sponsors of the trip; an incredible donation for these less fortunate children.


What you can do to help Bullet Proof Diesel help the BBB reach their goal of $40,000:
Visit the sponsor sign up page and make a pledge, every little bit helps! Thank you!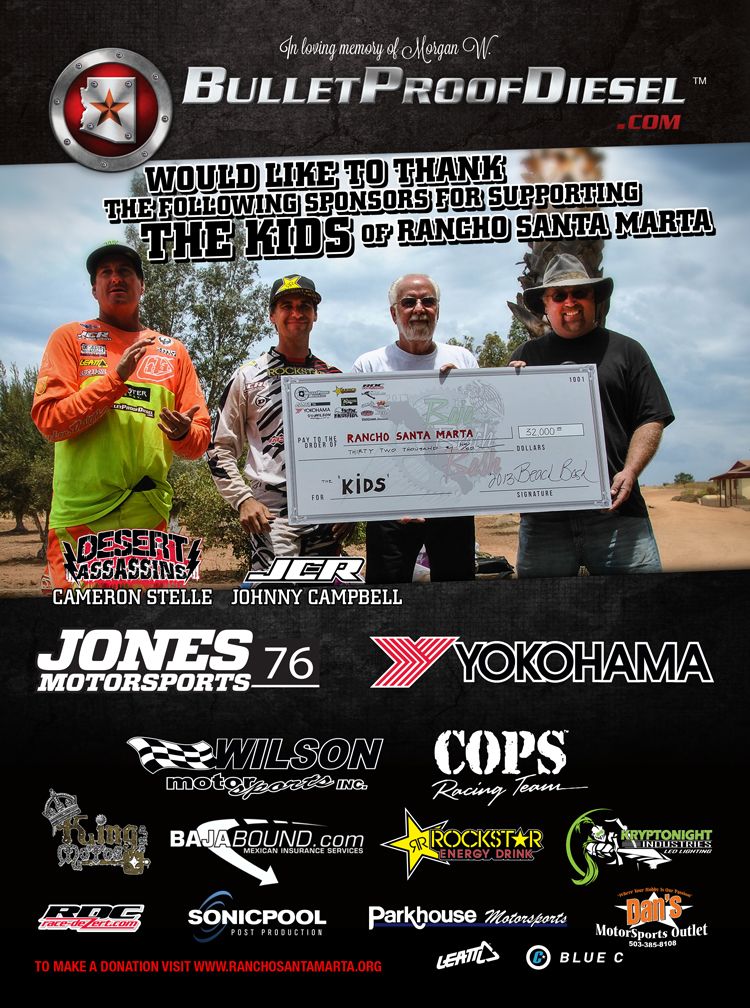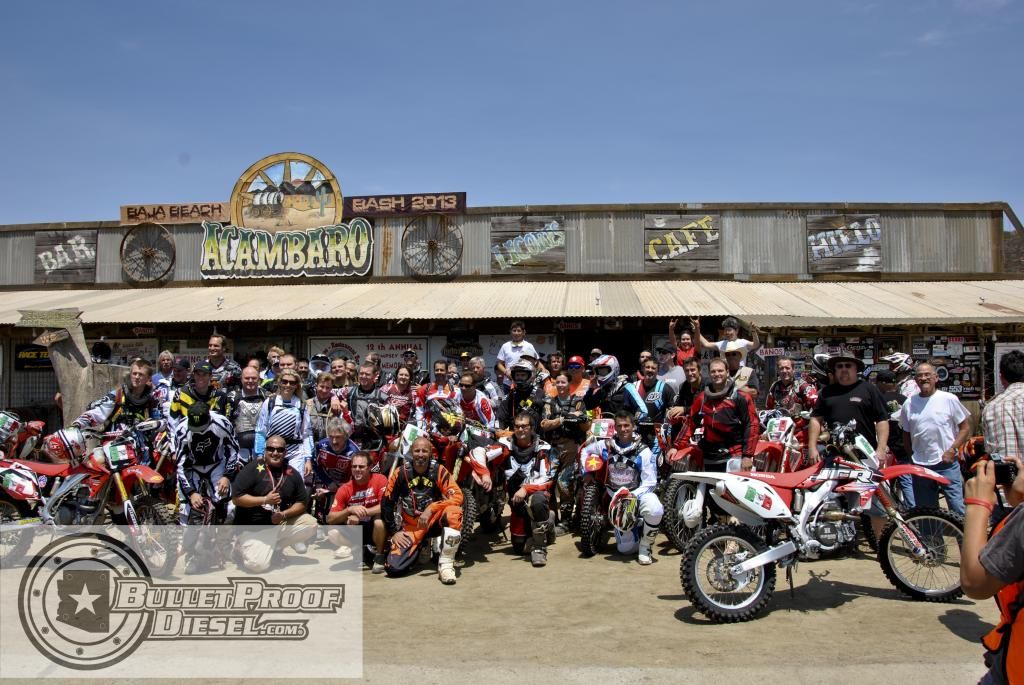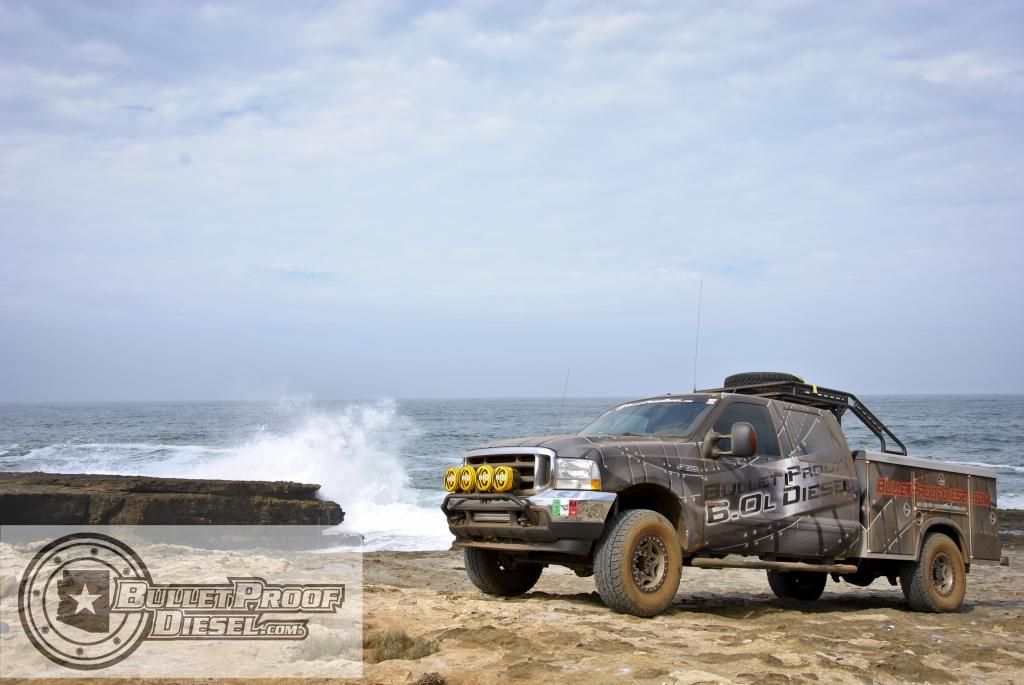 8 Replies | 216 Views
» Recent Threads

Rating

Title, Username, & Date
Last Post
Replies
Views
ECM code DPC-422 is this...

Today

01:03 AM

by

blue99stroker

1

11

Show me your Leveled 6.7

Today

12:35 AM

by

automoto

138

70,336

'04 F350 Black Smoke /...

Today

12:05 AM

by

dannyboy950

6

143

Boost Issues

Yesterday

11:49 PM

by

dannyboy950

4

73

Does anyone just leave...

Yesterday

11:36 PM

by

jmeaby

13

270

The Chicken Lights thread

Yesterday

11:28 PM

by

StrokinAlaska

166

24,666

Adding a Donaldson to my...

Yesterday

10:50 PM

by

Dantron

10

265

Odd EGR and coolant...

Yesterday

10:39 PM

by

streetroad

3

103

Oil cooler...

Yesterday

10:36 PM

by

knuckledragger5

5

83

Consistently blowing #8...

Yesterday

10:35 PM

by

streetroad

0

8

CCR Chat Thread

Yesterday

10:33 PM

by

strokersixo

71,811

1,315,016

Experience w/Truck theft...

Yesterday

10:22 PM

by

lenzhotrod

11

302

What did you do to your...

Yesterday

10:12 PM

by

nitrogen

21,822

839,929

Shock Suggestions

Yesterday

10:11 PM

by

JSchuricht

2

38

OK GUYS 6.7 v.s 6.4!!!!

Yesterday

09:55 PM

by

Dantron

42

1,675

Radio, nav, back up cam

Yesterday

09:54 PM

by

IronCobra

21

980

Singles Thread

Yesterday

09:50 PM

by

maddawg89

6,372

121,051

IPR build...I'm going...

Yesterday

09:48 PM

by

dlkj

45

2,402

custom rock guards for...

Yesterday

09:20 PM

by

StrokinAlaska

1

45

work truck sputterede...

Yesterday

09:16 PM

by

theguy203

0

10
» Stats
Members: 171,999
Threads: 338,148
Posts: 4,151,273
Top Poster: Dave (30,947)

Welcome to our newest member, terebinanhi
» Online Users: 904
193 members and 711 guests
$howtime, 0273powerstroke, 02_Stroke, 04dieselduty, 11eco, 351fifty, 37Driver, 3dram8, 3rdeclipse, 6.0hnit, 6.0LDually, 6.0_n00b, 62alf, 7.3nighttrain, 7.3PSDMN, 93BRUEG, 97_Stroked, armyguy209, Atem2144, backhoebill, barrefordman, Batt5, Bear Killer, BigBlue99999, bigric, bigriver, bigstroke38, Bigtwinharley, Bizzerk, Brightwell5915, brookshirej2, Brown45, brutussr, buckels, cantrun10s, capt_casual, carlatvr, cgelbaugh, chevyguy85, chris-rector, chrisv_10, Chubcs, CILcoalroller6.4, cjhofer, CoalRollinRoosterCruiser, Code3F250, countryboy41990, craff, crash&burn, CrazyCowboy, cweiss87, dairyman8752, Dantron, dantry, dennis93mustang, diesel22s, dieselchris86, dieselcrawler, dieseldan73, DillonC, disom93, dmolson92, doe12, doyle95, dporter, dt23400, Duffie112, easyrider, F250stroke, f250towrig, F350Black, FIXEMUP, fordman1988, forge1992, Gadgetguru, gator7897, geardriven, gissmo2, glraz, gmercer308, good2eat, Gordo1384, graysmurf, hartmanb, HBandy, HCFR34, Hellobatman, I B STROKEN '10, Irishpilot, I_AM_RP3, jackfrazee, jake1, Jason G70, jbev59, jcook933@gmail.com, JettBlack, jhanso22, jhunniford, Jnixon, jrex2506, jse51599, junior125, JustinIDFarmboy, justplayin, jvanwalsen, keaton6.0, kmacicek, Leftyroc1, liljon434208, Lilz9286, LOKAN6.0, Marcov12F250, mastiff, mattdoxa, Matticus, mattl31, mfire23doc, mhelm, minimaxx10, mkfan17, Moepowerstroker, mossyoak009, Mototime2000, mppunzel, MrOneEyedBoh, msizemore3, mtbound, MuddyATV24, newbstroker0373, Peytn91, pjzr1, poppinjohnny, PowerSTOKED_Bryan, Powerstroke 4 Life, PowerStrokenMama, problemchild55, proudfordowner, RabbMan 6.0, Rambilt, raptorfever660, Rebel Horseman, Redneckredbird, REGSHD, Rick C, RickyVaughn33, Roadstroker, Roadwelder, rohlohl, scain84, screech, setxduckhunter, Sheldon pls, shiz big red, SHPW604A, silverstroke2011, sluhbmet, snapmech, Spatel23, spert2, StandAlone, Stang07, stereodesigner, stjoetalon, StoneRhino, stroker0920, strokethee06, strokin94, superBADduty, swamp_ratt, Taft boy, texaslimeaide, thedude1980, TheMaineMan, thomas5853, TMAG6.0, toren302, tryan08, Tugs, Upside, UserError, vannutz, VrRotate, wags1992, war03j, WesV, woodchuck, woody334, work&play, xmontex4, Yelw06z51, Ysgi, zgbishop, zmgsvt
Most users ever online was 4,050, 05-31-2014 at 03:44 PM.