» Buyers Guide
» Network Links
Congrats Sealeveloc Feb ROTM Winner
Mar 01, 2014 - 8:59 AM - by Dave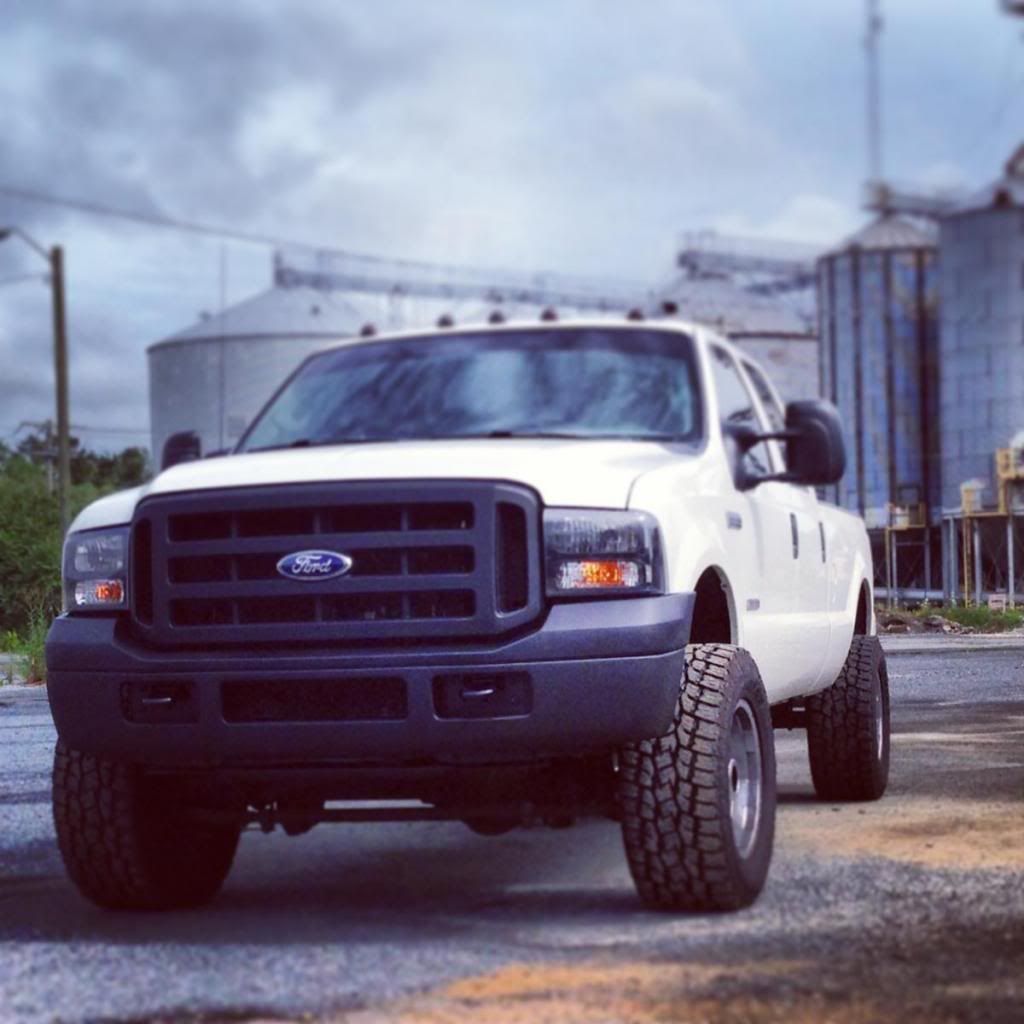 10 Replies | 257 Views
Click here for INCREDIBLE Cyber Monday deals from Banks!
Dec 02, 2013 - 3:52 AM - by Administrator
0 Replies | 1,530 Views
Gale Banks Question and Answer
Nov 12, 2013 - 7:33 AM - by Administrator

Hi everyone,

I'm extremely pleased to announce that AutoGuide.com has partnered up with Gale Banks from Banks Power for a question and answer session on Cumminsforum.com.

This Q&A will be open to all Diesel Truck makes and Models, so its not just about the Cummins. If you are a Powerstroke or a Duramax enthusiast you are just as welcome to sign up and participate also.

The Q&A thread will be open until the 22nd of November. After that the thread will close and Gale himself will be selecting the questions he can best answer. He will log on over the next few days and answer as many questions as possible. So please make sure you are asking the best questions you can, its not everyday we get to ask one of the best Diesel experts in the world for his opinion and insight!

This is a rare opportunity so I'm looking forward to seeing some of the questions you guys can come up with!

So get onto cumminsforum.com by clicking on the picture above, then register to participate!
0 Replies | 1,353 Views
» Recent Threads

Rating

Title, Username, & Date
Last Post
Replies
Views
F-150 with 5.4l questions

Today

10:48 PM

by

knuckledragger5

20

326

Minimizing axle wrap...

Today

10:43 PM

by

schlutzer

2

96

General 6.4 Modifications

Today

10:39 PM

by

thomas5853

208

45,678

Blow by video- is this...

Today

10:32 PM

by

steve604

6

90

Lift / Level, Tires,...

Today

10:30 PM

by

fosterelli

16

1,134

from ram to superduty....

Today

10:14 PM

by

rustyshakelford

13

372

Powermax turbo ?

Today

10:09 PM

by

Kellyrulzz

31

2,265

Help my feeble brain...

Today

10:07 PM

by

rustyshakelford

5

88

6.7s At The Houston Rodeo

Today

10:02 PM

by

Steveaux

3

214

HPOP problem need help

Today

10:00 PM

by

cc.DieselRacer

36

1,195

Fuel bowl not filling up

Today

09:58 PM

by

treemover

21

281

egr delete

Today

09:51 PM

by

Fussgus

9

203

OBS Mods Show Off

Today

09:47 PM

by

JJFLASH

7,688

1,076,432

Head/Fog Light Upgrade

Today

09:47 PM

by

Fussgus

19

1,759

OBS chat

Today

09:42 PM

by

JJFLASH

106,239

2,782,647

Bad exhaust leak

Today

09:37 PM

by

Ricemiester

2

32

Carli tire, wheel combos...

Today

09:35 PM

by

mhatlen

280

54,886

What are you drinking...

Today

09:34 PM

by

F350Bigfoot

352

4,680

Need some good advice

Today

09:33 PM

by

Ricemiester

1

30

08 Tail Lights on 99-07...

Today

09:23 PM

by

F350Bigfoot

87

30,577
» Stats
Members: 167,309
Threads: 325,731
Posts: 3,996,295
Top Poster: Dave (30,090)

Welcome to our newest member, dragfan1
» Online Users: 1,343
307 members and 1,036 guests
$howtime, 01powestroke, 0273powerstroke, 02_Stroke, 03SilverEx6.0, 03superstroke, 04dieselduty, 06psd6.0, 07XLT, 08forddr, 13fcolt, 33yrmz, 350diesel, 37Driver, 6.0ops, 6.0_n00b, 6.4stroker08, 6literbeast, 7.3PSDMN, 7.3workacholic, 73rvhauler, 73sduty, 76EBHorse, 93BRUEG, 95sorensonOBS, 96-big-red, 97Beast, 97bluepowerstroke, 97Strokin', ahard1, AirborneJordan, Alberta Advantage, amb82, Aretoo, Atem2144, austin18, bamfdavid, Batt5, bbobwat33, bieryjake, bigstroke38, Biker_Trash, Bizzerk, BlackBy4, Blaster7Romeo, BlazerOutback Powerstroke, Blowin'_Smoke, Blown99, bluestroker08, bmfox, bmoore1488, bobosf250, Boozer76, boozinag, bozak, BR'sCrewCab, briand7878, bronze 6.7, brookshirej2, Brown45, btr2bstrokin, bubmiller, BucOff, caleb205, carlatvr, casper4203, cement51, cgelbaugh, chopperchip, chrcaldwell, chrispaine, clennep, cmoorescummins, Code3F250, Colby, country41, crash&burn, crazycamoguy, crown14, CSXPAID, DaddyNickB, dannyyork, darb_st, dave75d, david7268, DelSiggy, dennis93mustang, dieselcrawler, dieselknudt, DillonC, DirtyDSK, disom93, dmolson92, dsf350, Eds69s, EK!, elvaktran, El_Tee, Engine 71, eurotrashb5, F250stroke, f250towrig, F350R, Fantom, farmer8, fast_gto, FawlGuy, FIXEMUP, florida250, FL_F250, fordboy5011, fordman1988, fosterelli, gator7897, geardriven, ghostang93, gmercer308, good2eat, Grayson_6.4, greyford, gzartman, hartmanb, HBandy, HighHP, hill392, HOYBOY, I B STROKEN '10, icsportinggoods, IowaDiesel, Irishpilot, I_AM_RP3, jackfrazee, jacksun, jadkinsaz, jake1, Jason G70, Jay1823, jbev59, Jbrozovic, jbschlachta, jcook933@gmail.com, JDoldnumber07, JD_MILLS, jetskier, jimkate, jimmysbd, jjb3006, jmeaby, jmpratt, Jnixon, JOE_JOE, johndeeregarner, johnt2k7, jordan6.4, jsaund22, jse51599, JShe8918, jslater2, JusFaulk, JustinIDFarmboy, justplayin, j_adams00, kctyphoon, Keeler Shop, keith12088, kferguson412, knuckledragger5, l8nitesurfer, lethald, LFDPVinny, loco979, Loganj01, loganjj27, LOKAN6.0, luckyeod28, MartyG, mastiff, Mathes, mattl31, mbweeks81, mcdaniel1991, MDdiesel, mddmack, MDRhoads360587, mfdengineer, mfire23doc, mhatlen, Mike97F350, mikenadeau, mischief, mkfan17, monsterstoker, montana6.0, motion vega, Mototime2000, Moungo, msavant81, msizemore3, mts678, MuddyATV24, ngaraiderman, nohsp4u, nola350, nolimit, nordstrom, noslofivoh, NSRacer, ODAWG714, offroad21, onemeansaleen, padiesel73, POWER-STRUCK, power73, Powerestroker2000rt, PowerSTOKED_Bryan, PowerStokeInMyVeins, PowerStrokeAvenger343, powerstroke_99, princetontigers, probable cause, proudfordowner, PSDieselHog, R/C flyer, Raano, REGSHD, rhoadgunner, Rick C, RickyVaughn33, RJWTX, rlnation, Roadstroker, Roadwelder, rontom, Rustedbrit, rustyg23, ryan_lee, sagebel, schlutzer, shabazz18, shawnpowerstroke, Sheldon pls, shiz big red, silverstroke2011, simmonds, slayer7712, sleepy steve, SlimJim SC, snafu!, snapmech, Snowboarder7710, some681, Sparks2332, spert2, spinto, starcommtrey1, steve604, stjoetalon, StoneRhino, STROKED_NY_023, strokerf250.13, Strokin05, strokin6L, studentdriver, Stumppy, swamp_ratt, Tcm5080, Tdubalicious, Tempsho, tferrellsn95, TGauger, The Internet, thebierguy, thedude1980, thomas5853, tie_game, toughlikeford, trucknaintez, TruckNorris, tryan08, Tugs, tunafish25, Twinjracing, TwinTurbo6.4, TXBrewer, Tylerb, uga6, Upside, UserError, USMC2000250, vff9, VicerExciser, VolsFan1nGA, westcoast6.0, WesV, wilcox, woodchuck, WRS_Mark, xmontex4, yamaSauRX, YoungOne0916, yourelectrician, zachzinda, zgbishop, zmgsvt, zsargent
Most users ever online was 3,616, 12-15-2013 at 06:31 PM.