» Buyers Guide
» Network Links
Congrats Sealeveloc Feb ROTM Winner
Mar 01, 2014 - 8:59 AM - by Dave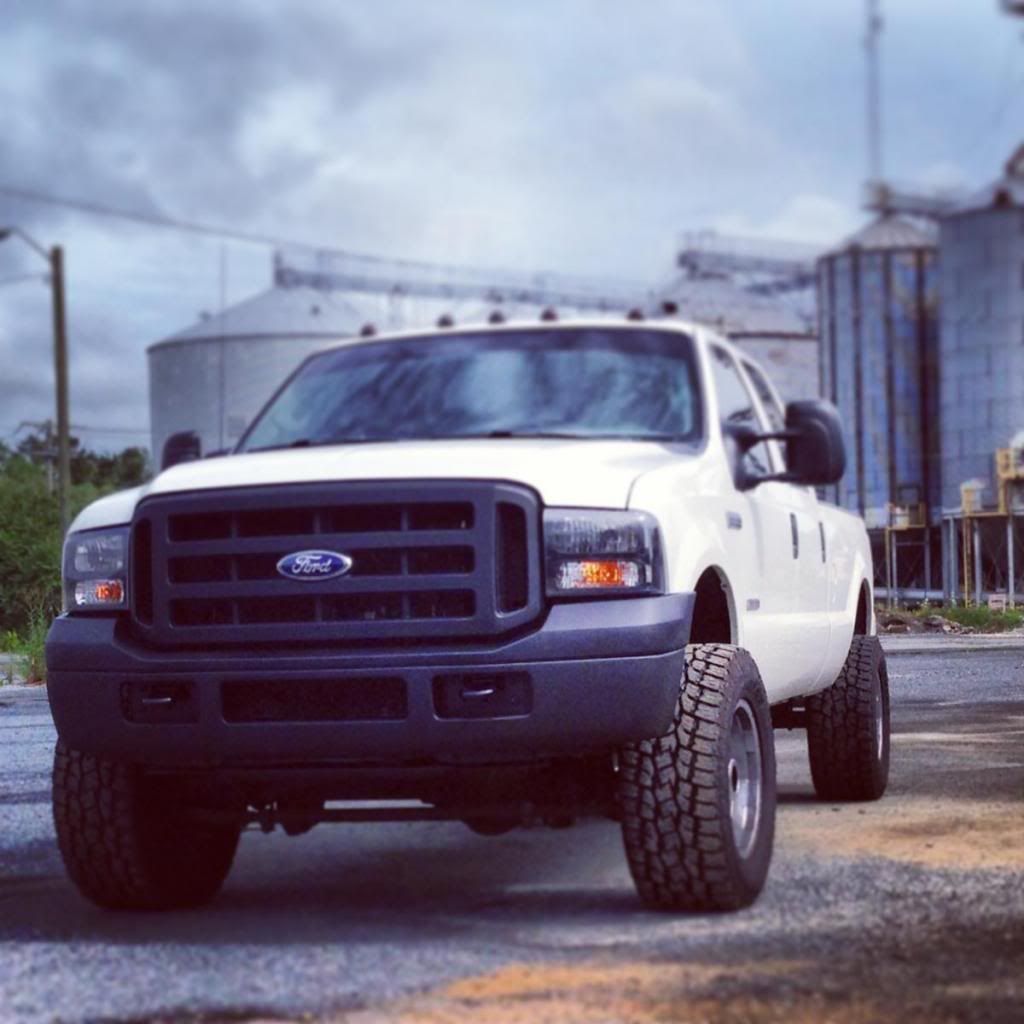 15 Replies | 1,177 Views
Click here for INCREDIBLE Cyber Monday deals from Banks!
Dec 02, 2013 - 3:52 AM - by Administrator
0 Replies | 1,740 Views
Gale Banks Question and Answer
Nov 12, 2013 - 7:33 AM - by Administrator

Hi everyone,

I'm extremely pleased to announce that AutoGuide.com has partnered up with Gale Banks from Banks Power for a question and answer session on Cumminsforum.com.

This Q&A will be open to all Diesel Truck makes and Models, so its not just about the Cummins. If you are a Powerstroke or a Duramax enthusiast you are just as welcome to sign up and participate also.

The Q&A thread will be open until the 22nd of November. After that the thread will close and Gale himself will be selecting the questions he can best answer. He will log on over the next few days and answer as many questions as possible. So please make sure you are asking the best questions you can, its not everyday we get to ask one of the best Diesel experts in the world for his opinion and insight!

This is a rare opportunity so I'm looking forward to seeing some of the questions you guys can come up with!

So get onto cumminsforum.com by clicking on the picture above, then register to participate!
0 Replies | 1,579 Views
» Recent Threads

Rating

Title, Username, & Date
Last Post
Replies
Views
Straight pipe installed,...

Today

02:30 PM

by

Flaboystrokin

0

1

TALKING SOOT WITH THE...

Today

02:30 PM

by

jmsmith76

25,714

561,560

Best DPF delete kit?

Today

02:27 PM

by

Kris 6.4

1

2

Not sure what to do...

Today

02:27 PM

by

Aleutianhunter

3

71

Katzkin done today

Today

02:25 PM

by

ZMANN

3

23

Spe hot tune and trans...

Today

02:25 PM

by

DinoB

3

127

SPE makes 1025hp on FUEL...

Today

02:24 PM

by

cfd_shop

43

1,811

No Limit Cold Air Intake...

Today

02:22 PM

by

Dave

29

909

new water pump impeller...

Today

02:22 PM

by

ZMANN

16

350

Train horns, whatcha...

Today

02:22 PM

by

lowmpg

11

229

Cranks for 5 seconds

Today

02:22 PM

by

Seattle60

16

224

7.3 short block build ?'s

Today

02:21 PM

by

corn binder

0

1

Looking at a new truck....

Today

02:21 PM

by

Dantron

12

515

CPA Chat Thread

Today

02:20 PM

by

RYanmas9

111,990

2,034,465

124 mph 1/4 Not too bad...

Today

02:20 PM

by

cfd_shop

2

22

Just got my truck back...

Today

02:17 PM

by

Azylum

7

227

Ordered a 2015 today!

Today

02:15 PM

by

ucpa111

100

8,335

CCR Chat Thread

Today

02:13 PM

by

junior125

62,225

1,036,614

Oil to use...

Today

02:12 PM

by

Radiation Joe

70

11,628

What is this Excursion...

Today

02:10 PM

by

dmolson92

3

10
» Stats
Members: 168,782
Threads: 329,537
Posts: 4,045,269
Top Poster: Dave (30,291)

Welcome to our newest member, Addctd2diesel
» Online Users: 1,997
404 members and 1,593 guests
$howtime, 0273powerstroke, 02_Stroke, 04dieselduty, 04hdfatboy, 05powerstrokejtb, 06Eff350, 06kngrnch84, 06psd6.0, 06sduty, 08forddr, 08stroker250, 2000-7.3L, 2010 6point4, 302040, 351fifty, 37Driver, 48engine62, 4whln, 5spdpowerstroke, 6 L chevy eater, 6.0f250firstcar, 6.0newb!, 6.0Stroker, 6.0_n00b, 6.4stroker08, 6lf350, 7.3LDriver, 7.3nighttrain, 73sduty, 76EBHorse, 89ezgo, 93coupett, 95redrifle, 97dieselstroke, 97strokerdually, 97_Stroked, abelopez12, access_max, acydzik, Addctd2diesel, Aleutianhunter, AllianceDiesel, alwil, asu20, austin18, austinlibke, Azylum, Babyboy70363, BadDogPSD, bag711, baldguy2001, Batt5, BB540C2, bbobwat33, bcarlton74, bdtribble, beaky73, bfloyd4445, bighoss2000, BigRedOne, bigric, bigstroke38, Bizzerk, Blaster7Romeo, Blowin'_Smoke, blwnsmoke, bmoore1488, Bonesman, bozak, BRichards118, brock96stroker, bronze 6.7, Brooksy, Brown45, btr2bstrokin, c dog, Capt dong, Capt500, casper4203, CELAYORK, cement51, centerfitt, cgelbaugh, Chatham036, chopperchip, chrcaldwell, chris-rector, cjf250sd11, ClawDiesel, cmsww, Code3F250, colberjs, Colby, Colorbright, corn binder, CoUnTrY BoY TDT, country41, countryboy41990, crash&burn, CSIPSD, cudakid03, dannyyork, dante81_98, Dantron, darkpassenger, Dave, Daves06, dennis93mustang, dezert7, dhanna6powerstroke, dieselburner21, dieselcrawler, dieselknudt, dieselmatt, DieselTech7.3, Diezel Dawg, DillonC, DinoB, Dirt Floor Poor, dmolson92, Dpeter, Dzlbudman, EMAW204, equipment junkie, erics diesel, eurotrashb5, F250stroke, Fantom, farmer8, FawlGuy, fireflymedic, Flaboystrokin, flipp29, florida250, fordman1988, fordmanmark1, forge1992, Framerguy20, G8orFord, gadawgz71, gator7897, gbeden, geardriven, Gearhead2012, gmercer308, good2eat, goodoldboycraig, gotta_gofast, graysmurf, gregg81, Gregtracy7, greyford, GTO Slayer, Gypsy99, hartmanb, HBandy, Headbanger, Heatdr1, Heavy_GD, Hilbily, HJWylder, hondamecrazy, hucorey, HVAC SuperTech, I B STROKEN '10, ianstew, icsportinggoods, Irishpilot, Irvinfarms, jab108, Jack Lester, jameslowz28, Jason G70, JasonM1234, jasult, Jay1823, jbev59, jbschlachta, jcarter2109, jcook933@gmail.com, JD_MILLS, Jeffrow95, Jerzyperson, JGman141, jhunniford, jmsmith76, johndeeregarner, jrshelton13, jse51599, jslater2, Jtcreech10, JUGERNAUT, junior125, Just1MoreTime, justplayin, jvanwalsen, kafleming19, Keel056, kevinj1, kinnisoj, kirbybc12, Koda22, kraker829, Kris 6.4, krs1r/t, Lat22, lcimino1967, Leftyroc1, Lilpooh, Lilz9286, lizardking, loco979, LOKAN6.0, loopierxp, loves2travel, lowmpg, LSSBoy, LTM1964, Lubbockguy1979, Macon, maddawg89, madpogue, Manny's powerstroke, MartyG, mastiff, Matticus, mattl31, Maxxforce365, Mcamnl, Merc82, mfire23doc, mikegoslin09, mischief, monsterstoker, montana6.0, MooreSix0Stroker, mossyoak, Mototime2000, Moungo, mppunzel, MrOneEyedBoh, mrvideo, msizemore3, MuddyATV24, Mxr695, mySIXOisSick, MyTractorsSexy, nacman, navistardiesel, nebulus83, nelsonar, Newfiestang50, nibesdiesel, nick01, nitrogen, noplugs4me, noslofivoh, NYC F-350, oasis04, OCVeloMan, PFig, PGreenSVT, Phillipjon, pjm1, POWER-STRUCK, Powerestroker2000rt, PowerSTOKED_Bryan, powerstrokecrzy, powerstroken00b, Powerstroke_21, preachermanhull, proudfordowner, PSDieselHog, pstrokeo1, PStroke_Dev, PTSUPERD, pwrov1, R/C flyer, RabbMan 6.0, Radiation Joe, rangerboy101, Ranzan, Rattlesnake18, rdhf250, Rebel Horseman, Redhead715, Rescue16, rhinoyfz1, Ricemiester, Rick C, RickyVaughn33, RiverSide, rjrogers67, rlebar, rlnation, Roadstroker, Roadwelder, ropinpete, Rustedbrit, rustyg23, RYanmas9, ryerye28, SaddlemakerStroker, sagebel, Sam Burton, sbluke55, scootr2200, Screw-Rice, sealeveloc, Seattle60, seth_thompson917, setxduckhunter, ShadowKev, shawnpowerstroke, Sheldon pls, ShirtaDay.com, shiz big red, shughey00, Sibwolf, silverstroke2011, Silvin, sincity_duck, Six0~Stroker, skinnysfd, skuls, Skyd Ram, slandry786, slick willis, smethers, Snakedriver, snapmech, Southern Renegade, spap, sportsdad, starcommtrey1, stjoetalon, StoneRhino, stroke my d...iesel, Stroker54, strokerf250.13, strokin94, strokin95style, studentdriver, SuperCrutyPS, swamp_ratt, tailbone97, tator92, Tcm5080, teggy6, texaslimeaide, TGauger, The Internet, The Next Level, The3Park, thebierguy, TheMaineMan, tomdave, tommygun, Toms01PSD, toren302, tpndrcn, Trfytow, tryan08, Tugs, turboluke, Twinjracing, TwinTurbo6.4, TXBrewer, TXfishnhntr, Tylerb, ucpa111, uga6, UserError, usramc, usteffenhagen, Va7.3L, vandy, vff9, VolsFan1nGA, wags1992, war03j, weareweird69, westcoast6.0, WesV, WEWILLE, WHAT HAPPENED, Whiteford, wilcox, windrunner408, wizlams08, wonggo, WoodBoy, x-SYOTOS-x, XJCraver, xmontex4, yourelectrician, zaxbig6.4, zgbishop, ZMANN, zmgsvt
Most users ever online was 3,616, 12-15-2013 at 06:31 PM.